About Us
 Thank you for your patience during these pandemic times!
Bunnys Flowers is a 501c3 non profit organization with a mission of environmental education. We are utilizing all aspects of environmental educational programs in our teaching, but one of our main goals is to teach children and families flower gardening to foster a sense of good mental health and wellness.   We use our home base location in Bucks County, PA and also many other locations contributed by our partner organizations as well as local public parks to teach our programs. 

"Bunnys  Flowers – Environmental Education – An experience throughout ones life and learning process for the kinship between humans and the environment that leads to an education and awareness of citizenry, using the unique problem-solving skills, ethical awareness, and sensitivity to scientific and social literacy. A devotion to activism in a responsible individual and cooperative and collaborative action. The environmentally enlightened citizen will act upon these qualities and pay their dues by creating an economical and ecological self sustaining environment"

-Brandon Grossinger

Founder @BunnysFlowers
CLICK HERE TO LEARN MORE ABOUT GETTING INVOLVED
Bunny's Flowers has created an innovative program that matches our mission of environmental education by using post consumer recycled plastic lumber which not only reduces deforestation but also prevents additional filling of our landfills by the use of our post consumer recycle plastic. This program is designed to teach our students how to use the post consumer recycled plastic and its unique applications that make it a superior product to be used in applications that are more sustainable for our environment both from an ecological perspective and a sustainability perspective.
CLICK HERE TO LEARN MORE ABOUT GETTING INVOLVED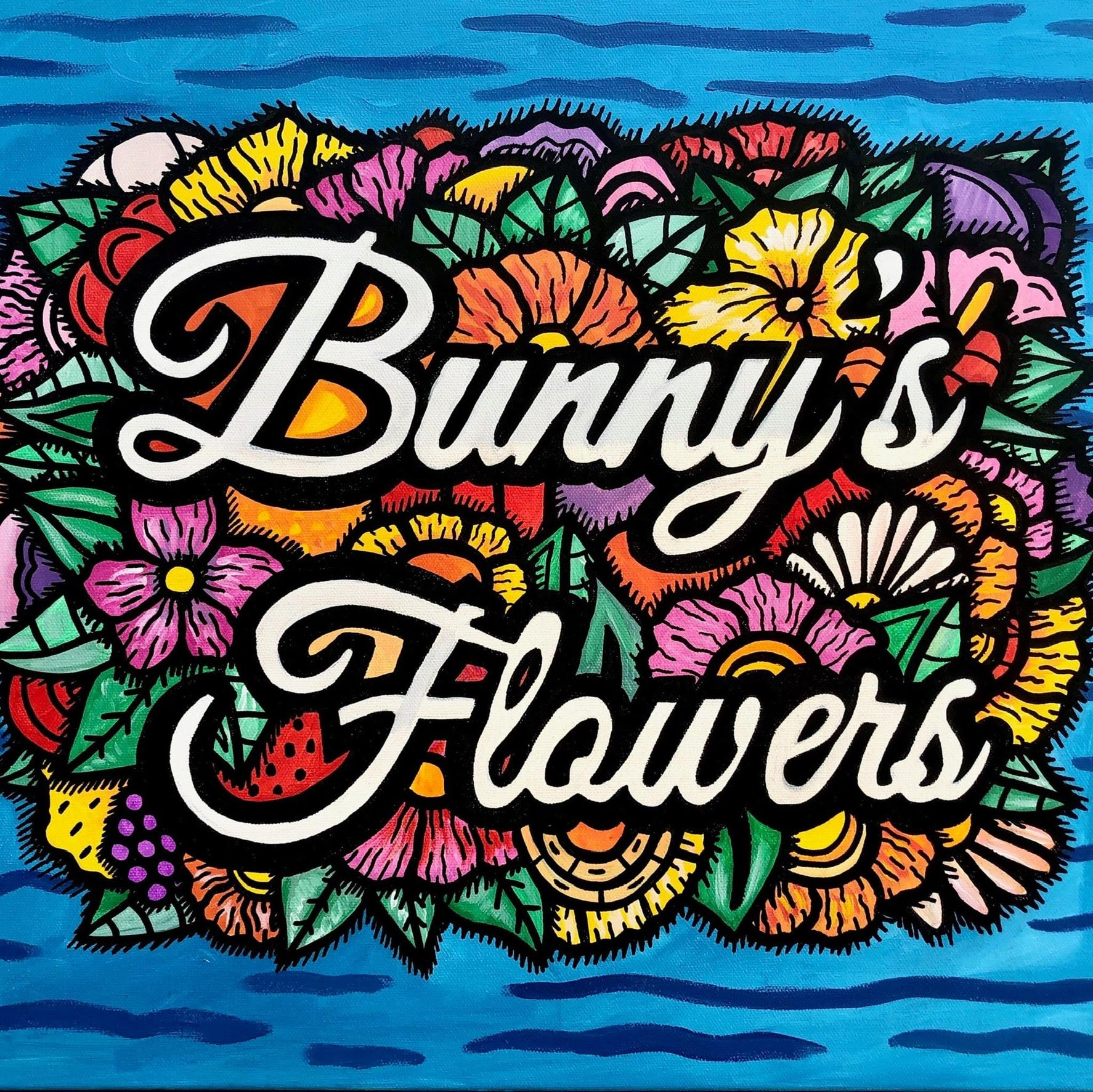 2021 Spotlight
Bunny's Flowers has a strong focus on mental health support and education, and we use flower gardening as a way to reach our community. We work with all aspects of the community, children, and families to have a valuable experience with Bunny's Flowers that they will remember for a lifetime. In 2020, we held educational programing both online and in the garden in NYC and Bucks County, PA, and sent out flowers to people struggling with mental health issues with a personalized card that was hand written by one of our students, to teach the importance of giving the gift of flowers and a sweet message to brighten someone's day. 
Join us in continuing our mission by volunteering or click the link below to learn more about our fundraising campaign for our programs in 2021
Thank you from our team at Bunny's Flowers in NYC and Doylestown, PA for an amazing, healthy, and safe year. Despite the year's challenges, we are proud to announce that we had a successful FIRST year as an educational institution! Bunny's Flowers is a 501c3 non-profit organization and you will receive a letter in your email to verify your tax deductible donation.
We have had a positive community impact and we will be continuing our educational program with Delaware Valley Universities online educational programming in the spring. We are looking forward to moving into our second year to continue a legacy of community development work that goes back over a century in the ancestors of its founders and in honor of our wonderful community in Bucks County, PA and New York, NY.
In their own words:
Brandon is an excellent teacher – so easy going yet at the same time you can tell he really is wants to give you a valuable lesson. I never feel like a bother to ask him for help or to do a demonstration for me. He's a master of his craft and is totally down to earth – that's why I keep coming back!
" I would like to thank and recognize Brandon from Bunny's flowers. My daughter is working with him and he is an amazing mentor.  They are working on gardening, planting, watering, propagating and all of the great learning that goes with it. My daughter is 14 and is gaining independence, a sense of ownership for the gardening project and following the quiet leadership from Brandon. He leads with a laid back approach and works with my daughter to foster empowerment and independence. Brandon is an amazing leader without being bossy and taking the ideas and working together. He gives ideas and works with my daughter for planning and organization. This has been an amazing experience all around and such a relief and bright spot amid all of the turmoil with COVID. She loves having an outdoor job and she has a sense of pride with the garden project. It has given her time with various family members to show off her project and have something unique and personal for herself. My daughter is the youngest and she finally has something she is proud of and to call her own. This has been the best thing for us and has been a real bright spot for our family. Thank you to Brandon and Bunny for being an inspiration. We are so grateful for the opportunity"
"I was able to take my mom in for a class and get back to work – all on in good fun."
"This is one class that lives up to its name – Kindness."
" Hi, I am Megan and I am a volunteer for Bunny's Flowers. During my experience working for Bunny's Flowers I have weeded and watered the flower garden, planted seeds, and tomatoes, and other plants that were donated. It is a very exciting, educational and rewarding experience for me. I enjoy growing and becoming a responsible person for Brandon to be able to count on and rely on. I can't wait to see the progression of this wonderful program and the projects that we have discussed. I am so lucky to be involved with Bunny's Flowers, there is so much that is in store for this wonderful program that Brandon has shared with me. It is an honor to represent Bunny's Flowers."